When Google released Allo last year, there were two major features that kept users from switching to it from other messaging services – the lack of SMS integration and no desktop version. While we haven't heard from Google regarding the first one, the VP of communications from the company, Nick Fox, has just posted a picture of a web version of Allo.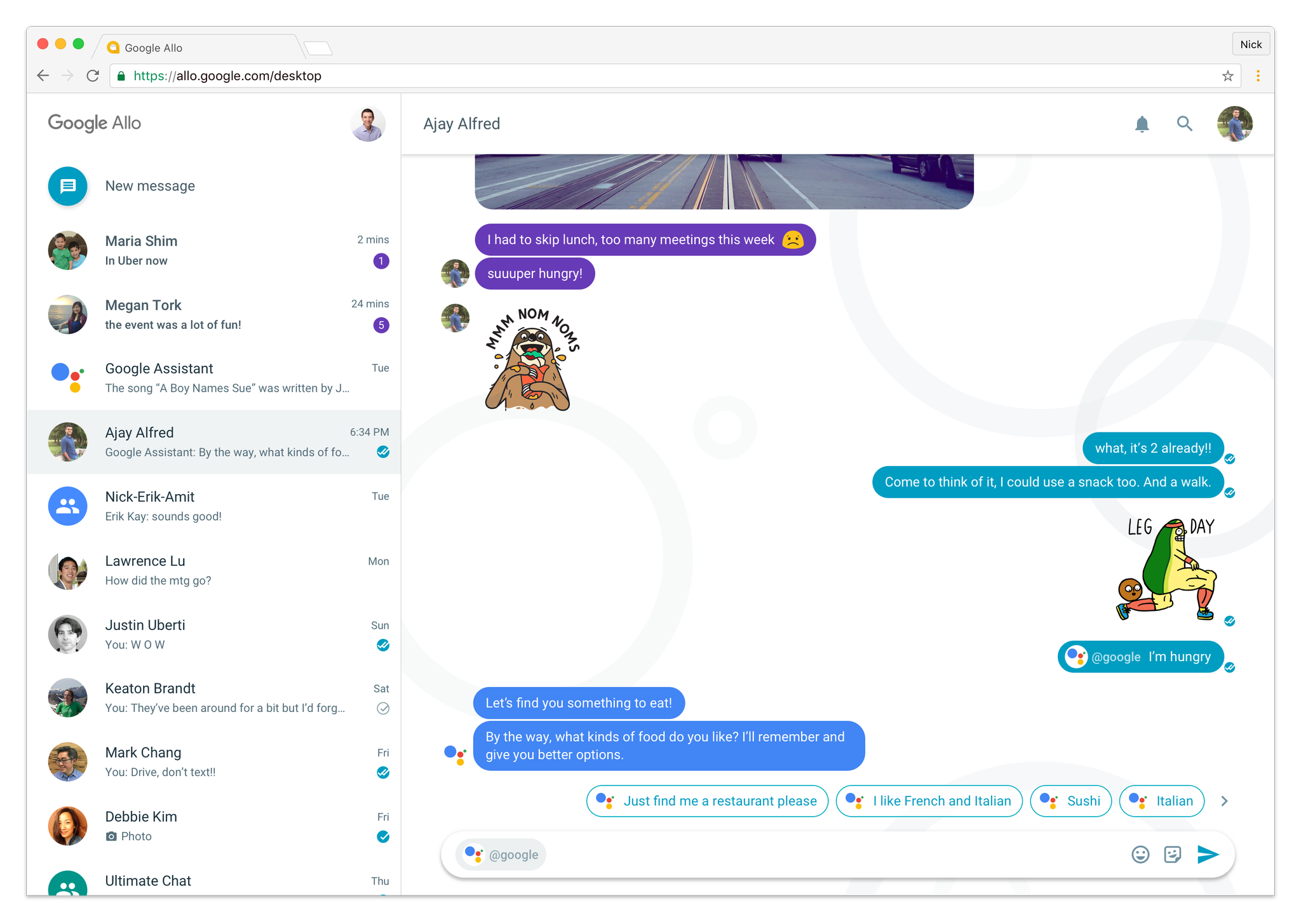 The photo clearly shows a desktop version of Allo running in Google Chrome on a Mac (don't waste your time checking whether the link works, it doesn't). The interface seems quite familiar with all the standard functionality like Google Assistant, stickers, and emojis available. The UI is divided into two panes, one for the conversations list and the other for the actual chat.
Since this version of Allo will have to integrate with your Google account to sync messages, the company could just eliminate the need to create a new profile every time on phones which is another major drawback of Allo. This would allow for faster logins and saving chats in the cloud instead of having them stored locally on the phone.